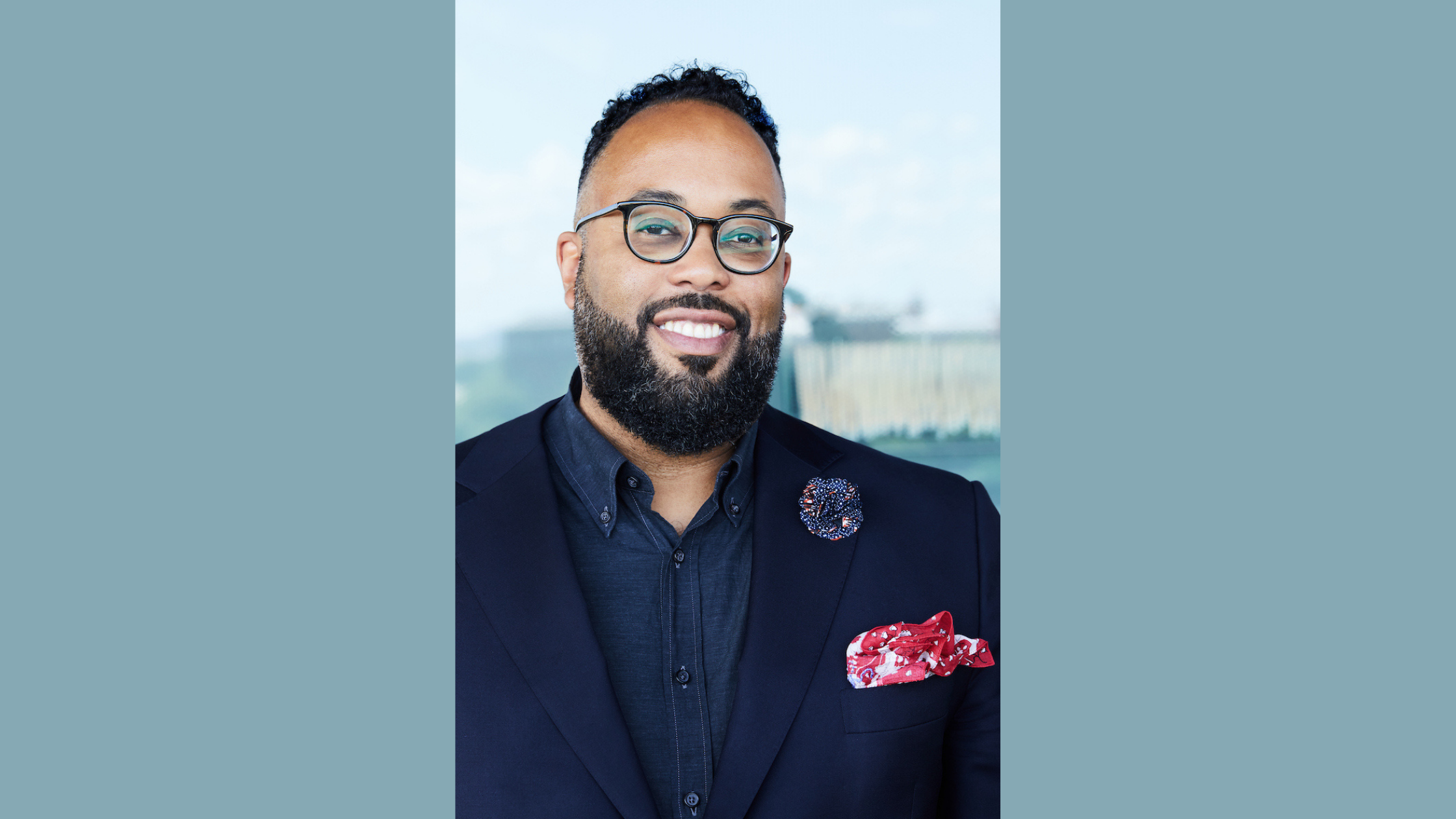 Kevin Young's African American Poetry: 250 Years of Struggle and Strong represents a phenomenal contribution to our understanding of American poetry, an anthology where readers can see poets in conversation with each other as well as the times in which they lived. Young, who currently serves as the Andrew W. Mellon Director of the National Museum of African American History and Culture, assembled the collection with extraordinary care and compassion, bringing lesser-known poets to the forefront and highlighting the critical work African American poets have played in both the country's culture and history. The result is a thrilling collection that will allow readers to discover new writers as well as celebrate beloved favorites. Critics have raved about the anthology, with The Atlantic, Esquire, and O Magazine, among others, having listed it as a Best Book of 2020. When discussing the book as one of its top ten books of 2020, The New York Times praised, "It is overwhelming to contemplate the variety and history contained in this volume. The poems gathered here have the force of event. They were written as acts of public mourning, and as secrets; they are love poems and bitter quarrels. They are prized company." Author Photo: Melanie Dunea.
The book is organized into eight chronological sections. Can you talk about your decision making process as to how to demarcate the different spans of time in which you assembled the poems?
It came about organically, just going through the history of the poetry and trying to think about it. That's something I did for the anthology, but also, I suppose, something I've been doing all my life: thinking about how there were these influences and moments in Black poetry that amount to one large conversation, what I call in the anthology "struggle and song." Thinking about those ideas, it made sense to me to show the ways that generations or eras thought about these kinds of questions. Starting with Phyllis Wheatley and going all the way to the present, that's a lot to just be chronological or alphabetical, simply because I also think that was the hardest part of thinking about generations. Sometimes there were people who didn't publish until way later [than their contemporaries], even though they're the same age. I think if you have them simply chronologically, you lose some sense of who was writing around the same time about what. The Harlem Renaissance, I think, is a great example where there were some older writers who were starting to publish then, but I moved them with some of their older peers. You can almost see how radical their work was. Someone like Angelina Grimke, who was writing love poems to a woman in the 1890s. They weren't discovered or published until later, but I think it's important to note the ways that some of the things that we think of as recent were early and some of the things we think of as separate from other considerations were really part and parcel of the conversation all along. Case in point, people were writing against slavery, while being enslaved themselves for a long time. People were writing against the institution of slavery even if they were freed all through the nineteenth century. That rich tradition, it helped to have it all in one place.
I really appreciated what you wrote in the introduction about how you expanded the Black Arts section by five years so the reader could see how writers in the 70s were part of that movement too.
There were a lot of moments like that. It's not an exact science or anything, but I felt like what I learned, I learned a lot about who was talking to whom. There were people I was surprised, "Oh right, they were working later." If you go by when Derek Wolcott was born, he was publishing since the 40s, but really the bulk of his work that I think earned him the Nobel Prize came in the 60s and 70s and beyond.
It seems like compiling this anthology would be such an overwhelming task, can you talk about how you decided who to include? 
There were a lot of people who were obvious. Someone like Langston Hughes doesn't need me to advocate for him, but I really want to have a balance and show the range, the breadth and the depth of Black poetry. That meant showing not just a lot of poems by a few poets, and even one poem by every poet, I think that's also a mistake. Instead I was trying to focus on giving you a sense of these poets. Some poets you can get a sense from one poem. Certainly the further we into the anthology, the less pages people ended up having, but I think what it showed then is that arc, that conversation I'm talking about. With the recent poets, I was really moved and pleased with how strong that last section of poets writing now who are fairly young is. My only shock was that I was no longer the youngest generation of poets. I was very upset. (laughs) But after I got over that, I was really happy to see that we're in really good hands with these terrific young writers.
Section 3, "The Dark Tower," covers the Harlem Renaissance, and the poets you include help readers expand their idea of who was writing during that time, with its inclusion of not only women and LGBTQ poets, but also how geographically vast the area was where these poets were working. Can you talk about the inclusion of these poets help us deepen our understanding of the Harlem Renaissance?
I think the Harlem Renaissance, in many ways, was an inclusive time. It was a time of breaking down barriers, writing about new topics. The younger generation of the Harlem Renaissance especially didn't want things to be taboo. They fought hard to write about whatever they wanted, whether that meant including blues poems, love poems, or political poems. It behooves us to return to the spirit of those times, and include the range of people who were writing really powerful verse. If you ask someone at one of the literary awards or readers of The Crisis who the important poets were, they might have a different answer. I wanted to include the sense of the time but also these people whose work has lasted but also might be overlooked, whether that's Gwendolyn Bennett or Mae V. Cowdery. A lot of these people are women, a lot of these people wrote about LGBTQ concerns, and certainly some of the more famous of the Harlem Renaissance writers had a similar perspective. I wanted to really include a range of them. A lot of the women poets of the time didn't publish books. We sometimes overlook them and think only of the books of the time, when they were publishing in magazines widely, and for many different reasons didn't gather their poems in a book, but surely one of those reasons must be sexism. You can't overlook them. I was struck by some of the people who did publish. There was a woman named Anita Scott Coleman who published a book under a pseudonym. It was really fascinating. Her work is really cool and she has such a unique perspective that works in the book. You get to see how she's in the conversation as well with some of the people of her time and other women writers too.
Where there any poets who were discoveries to you?
Of course. Anita Scott Coleman, I didn't know her work, for instance, during the Harlem Renaissance. Mae Cowdery, I did know her work, but I was really driven to include it. She's certainly not well known. But I also wanted to include people like Nicolás Guillén, the Cuban poet who I think is really important, and wrote about Black influence on Cuban music. Langston Hughes translated him. He stretches and questions the bounds of African Americaness, but so does Julia de Burgos , the Nuyorican poet, who was sometimes called the first Nuyorican poet. She was born in Puerto Rico, wrote in Spanish mostly, but then came to the States and East Harlem actually, and died here. These are poets who help us rethink both the idea of American poetry, the idea of African-American poetry, but also the category of African-American. These people ask us to think about what Americanness is, not to mention help us question what poetry is, which I think they all do in very interesting ways.
Sections Seven and Eight also covers the time of the group of poets known as the Dark Room Collective, which you were a member of. Can you talk about the Dark Room Collective and its approach to writing and supporting writers?
The collective was a group of writers based in Boston. It was formed after James Baldwin's funeral, which was right here in Harlem, up the street at St. John the Divine, which I can see from my apartment here. I was thinking a lot about that moment, because Toni Morrison died in the midst of writing this book. I spoke at her eulogy, and I was thinking about that connection with James Baldwin and his death, which helped form the Dark Room. The Dark Room members who met said, "Hey, we don't want anyone else to die without meeting them," and they set about creating a reading series and then writing themselves.
I joined in that sort of spirit and time, not as a founder, but a few years after, starting in 1990. A lot of those writers have gone on to do amazing things, whether it's Natasha Trethewey or Tracy K. Smith, who both won the Pulitzer and both also been the Poets Laureate. I think the influence of the collective is kind of in some of the changes we've seen in literary culture in terms of access. Certainly things like Cave Canem, which I think has done amazing work in institutionalizing said changes, came out of that spirit of the Dark Room. Cave Canem was really able to create a space and a place for poetry, as they would say, and I think that's really important. I see it in the landscape of what poetry has become, or maybe that's what it always was but it wasn't always acknowledged. That's, I think, the role the Dark Room has played.
You're about to step into a new role as the new director of the National Museum of African American History and Culture. Can you talk about your plans for the museum and what role poetry will continue to play there?
I'm really excited about the role. The museum has been a real thought leader around Black culture and American culture in the ways that Black culture is essential to American culture and history. I'm looking forward to continuing that, and certainly poetry is part of that history. Poets have been some of our most important chroniclers. I see that continuing. The poets are able to write about what's happening today or during last summer—the ongoing pandemics, the twin pandemics, of race and COVID. I think you see poets reaching out to that. I'm really interested in the museum doing some of what I do in the anthology, continuing this long conversation, establishing the context of Black culture and Black life and connecting it to readers and visitors across the country, and in the museum's case, of course, across the world.
What role have public libraries played in your life?
[Before the museum], I ran the Schomburg Center, which is an integral part of the New York Public Library. That's been really a treasure. I was attached to public libraries from the time I could read, or before that. I tested the "kids can only take out so many books" limits weekly. The public library in Topeka was really important to me in terms of my reading. I was definitely there when I started to go from reading children's books to bigger, longer books. I read a lot of Science Fiction, I read whatever they had in—I don't even know what the section was called—maybe Juvenile Readers. That was really important to me, to be able to get whatever book I could. I went through that whole section pretty thoroughly, and it launched me into the writing I would do. I've always thought of them as safe havens. Especially now working in them, I think they're more important than ever to help guide us to free and accurate information, and also to know what a source is, what a reliable resource is, and what a renewable resource human knowledge is. I think libraries are important things. Public librarians, I think, are the heroes of the day. They do much more than just connect people to books. It's all in the spirit of openness and access, and I think that's really important.
---
Tags: Kevin Young