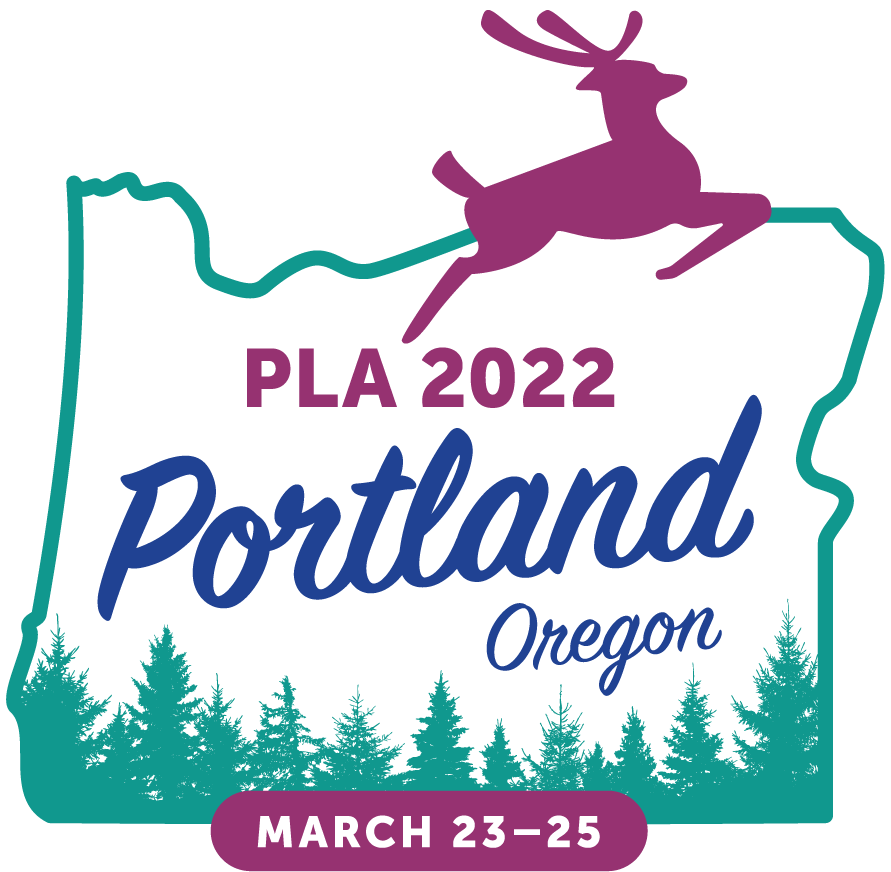 Originally presented at the How-To Stage during PLA 2022. See the slide deck from this presentation here.
Welcome to Project Chaos: Creating Havoc Advancing Our Spaces!
Our story begins with a community survey sent to patrons several years ago. The results showed that our patrons overwhelmingly wanted more meeting and gathering space, however the library is locked into our current footprint.
After a renovation/expansion in 2008 that put the square footage at 55,000, we cannot expand out or build up. As we were reviewing the survey responses, we quickly realized we should be focusing on spaces not collections. We started looking at the library as a blank slate. Where would we put things if the building was just constructed?
As mentioned previously, patrons wanted a gathering space to have family time, small meetings, and a talking space. We have two large spaces we were able to focus on, the Media Room and the Periodical Room. The Periodical room is supposed to be a quiet area, however it is in one of our busiest locations, the front of the building right off the main circulation desk. The room is spacious but underutilized. However, it very popular with a few of our patrons who enjoy the quiet area (you will get shushed in this area)! Our magazines and newspapers are shelved here. Patrons also love to sit by the fireplace to relax and read. We decided to transition this space into our Gathering Room.
To do this the magazines and newspapers were moved out, circulating artwork moved in and displayed on the walls for checkout, honor puzzles and games are available to take or play and we are adding a large farm style table to the room. This room will now allow families the space to play games and work puzzles. Future library programs will be held here as well. Now that the room is intended to be busy and noisy, we needed to find a new quiet space for our patrons.
In the current media room, the furniture was large and outdated. The shelving is a-framed and takes up large sections of space per unit. With streaming services on the rise our media checkouts are slowly declining, so we decided to remove the media and shelving and split our media room into two spaces. We would use the one half as our new quiet space and the other our future learning lab.
The front half (which will be the future learning lab) is currently used for exhibits and displays. The back half is our new quiet room. We have moved the magazines and newspapers to this area. We have also added a lovely faux fireplace. A wall will eventually go up to divide these two spaces. New doors to the quiet room will be added, and those will also lead into our fiction area. This means fiction is at the back of the library where it is quieter. Study carrels and study rooms are also in this area.
Emptying our media room meant we needed to find new space for these collections. As we we considered all of our different collections, it made sense to swap the fiction and nonfiction collection areas. The nonfiction section would be moved to the fiction area, which is the quieter space in the library. This is the center space of the library and currently large print and biographies are shelved here.
Flipping nonfiction and fiction would allow us to move our large print collection to the beginning of fiction where it will be closer to the front of the library for our elderly patrons. Biographies would move to the end of the nonfiction section leading into our study rooms. All media would then be shelved in the middle section of the great hall. We knew this suggestion was a lot and would be a huge shock to the director and library board members, so we worked to put together a pros and cons list.
Major Pros: We could send our horrible media furniture to city surplus on September 13th. Rooms to be renovated soon would be empty blank canvases (instead of storage/staging areas, holding all the broken-down shelving).
Major Cons: Chaos! Collections were out of place. Staff had to hunt to help patrons find items they were looking for. Noise! Not only were we swapping items we were also swapping the physical metal shelves. This meant quiet study spaces in the great hall was not available during this time.
We did a deep dive into our current collection numbers: current number of shelves per collection, guestimate of items per shelf, and number of shelves needed per collection. This helped us determine if we could logistically swap these collection spaces. The numbers worked, and everything would fit in the new space.
The next day, we presented these collection suggestions to our board. They were skeptical but supportive and trusted our judgement. Obviously, this was going to be a massive project. We met with library managers that afternoon to get everyone on board. An email was sent to staff explaining the new layout and reasoning for this decision.
It is so important to have staff buy in when working on these large projects. We placed a sign-up sheet in our circulation workroom and asked staff to sign up for three hour shifts at a time. We had over 40 staff members sign up to help throughout the week. Shifts began at 7am. The library opens at 9am so this allowed us to work for 2 hours without patron interference.
We blasted social media — informing patrons of this upcoming project. Large signs were places throughout the building as well. Many patrons use our library as their home office, so we wanted to give them ample time to make other arrangements.
We began moving the collections 15 days later. The library remained open during the entire project. Our goal was to be completely done in 4 days. We gathered and used every cart, meeting room table and flat surface available. As items were removed from the shelves and placed on a cart or table they were kept in meticulous numerical and alphabetical order. Carts and tables were then placed back-to-back in a snake formation all around the library, one for nonfiction and one for fiction. Every surface was used and we never had an empty surface until the very end of the project. As a table/cart emptied, it was automatically filled again and added to the end of the snake.
We knew we were facing multiple obstacles from the beginning. One being collections would not be a direct swap. For example, our nonfiction section was beginning where Fiction Cs were currently shelved. Remember that guesstimate of 30 items per shelf well…some nonfiction shelves had larger books and wouldn't allow for 30 items. Some held as few as 15 and we quickly realized as we were currently shelving the 600s we would run out of shelves before the end of the 800s. We stopped everything and did a quick and dirty weed (which was fun because we had no empty carts for these items). So now we also have stacks of books all over the floor! We weeded 500 items which gave us ample space to fit everything in the end. Another challenge we faced was a large nonfiction shelving section had to be swapped with a smaller section to help with aesthetics. Staff members quickly jumped in to help with this transition.
Multiple carts and tables tumbled which meant items had to be reorganized. I would like to say their co-workers working around them helped but most of the time they were too busy bent over laughing hysterically or taking pictures. However, no staff were seriously hurt in the chaos of this project!
We are currently in the middle of a 5-year strategic plan. Our spaces are still in transition awaiting architectural plans and future construction. The blue arrow at the end of our nonfiction section is pointing to the new doors that will be lead into the quiet room. The green arrows shows our patron computer area which will be removed, and we will have mobile laptops for checkout. Soft comfortable seating will be added to this area for a living room feel. Against the main front wall, we will have Brentwood history displays.
This was a daunting project with multiple moving parts. Staff flipped our entire adult collections and ended up moving 71,701 items. We finished the project a day early! We had amazing support during this time. The Friends of the Brentwood Library provided lunch several days and snack/drinks and candy daily. Staff had a blast getting to know each other and I wish we had written down some of the phrases overheard during this project. But most importantly making these changes has allowed us to be prepared for the next steps of our strategic plan!
---
Tags: designing library space, flipping library collections, library space, weeding