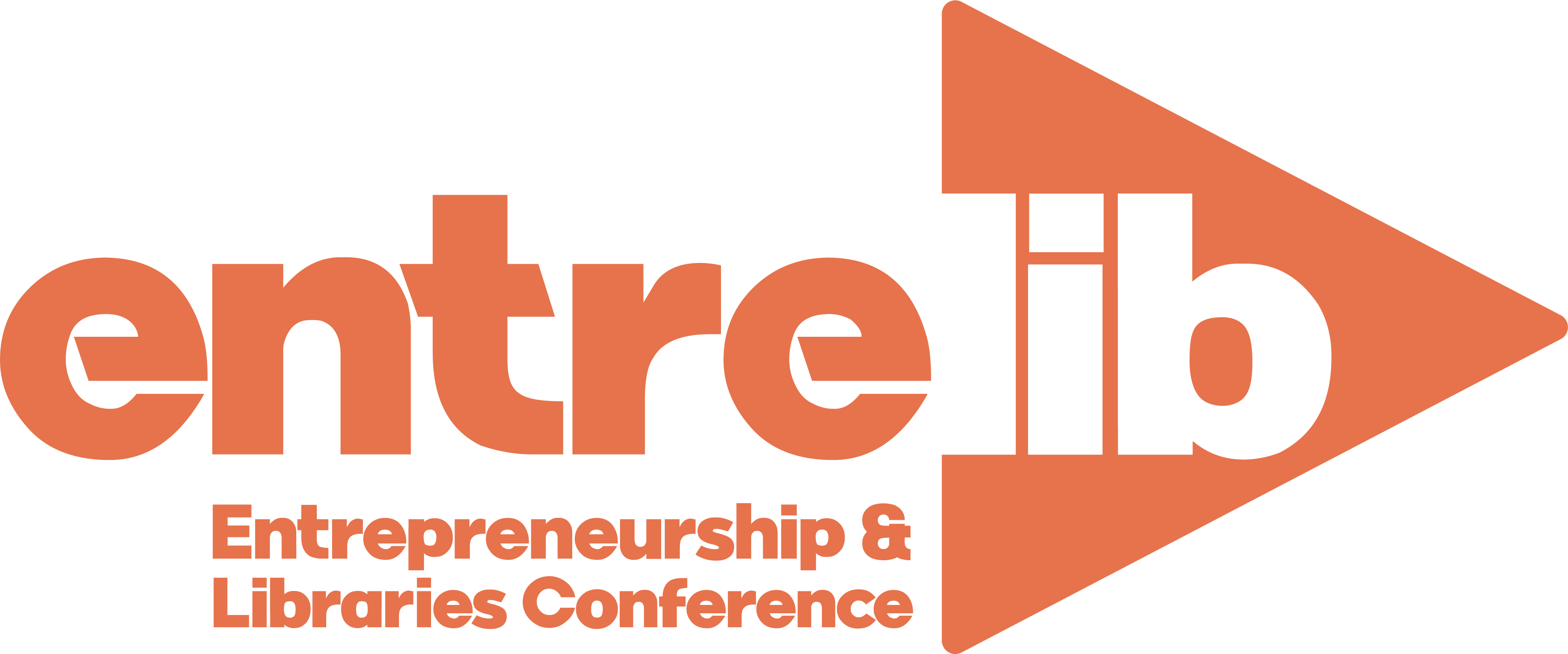 The Entrepreneurship and Libraries Conference (ELC) held its 3rd annual Pitch Competition on May 4, 2023, with co-sponsorship by EBSCO and ALA.

The competition focuses on how libraries can support aspiring and existing small business owners, entrepreneurs, and other aspects of local econ
omic development. This year, emphasis was on pitches related to local equity issues and marginalized populations. Five finalists were chosen to compete on Pitch Day from an initial pool of 30 applicants from the U.S. and Canada. Winners of the competition received cash prizes totaling $10,000, as well as opportunities for mentoring following the competition. The contestants each had 5 minutes to present their proposals, focusing on topics such as formerly incarcerated individuals, teen and young adult engagement, and resources for the legacy community in the cannabis industry. Following deliberation by a panel of judges and an attendee poll to determine the audience favorite, the 2023 winner of the ELC Pitch Competition was Hillary Peppers of the St. Louis County (MO) Library, with "Pitch Perfect: Empowering Encore Entrepreneurs." This pitch focused on what libraries can do to provide assistance to entrepreneurs over the age of 55.  
With 12 years of experience in adult services, Peppers found that older entrepreneurs are at a greater risk of depleting their savings and endangering their retirement, and that the Covid-19 pandemic exacerbated these challenges. To address this, Peppers pitched an 8-week workshop for entrepreneurs 55 years or older, focusing on combating ageism, use of technology, and leveraging life experience towards business operations—culminating in a community pitch competition and extension of memberships to the local Chamber of Commerce for all course participants. 
The audience choice award was given to Karly Feinberg of Baltimore County (MD) Public Library (BCPL), with "Clean Start: Supporting the Reentry Community." Clean Start provides skills training, supplies, and insurance coverage for formerly incarcerated individuals with an interest in starting or working with a cleaning service. Clean Start builds upon BCPL's flagship small business program, Entrepreneur Academy.  
Audience members were impressed with each of the proposals, reflecting that understanding potential community partners is key to success. One participant noted that "all of the libraries are very in touch with the needs of their communities."  
All finalists are expected to provide a 3-month progress update and 6-month final report back to the ELC Community to share their progress with implementing their program ideas. These check-ins are designed to build accountability and foster relationship building within the ELC Community. Additionally, as libraries pilot these innovative new ideas, they bolster the entire field with lessons learned, promising practices, and opportunities to scale and sustain successful initiatives.  
Pitching is an important skill for entrepreneurs to effectively communicate their business ideas and goals. The same goes for library workers, who want to build successful communication skills and confidence to better connect with community stakeholders and program participants. Feinberg stated, "Events like the ELC Pitch Competition help showcase and inspire library professionals to rethink the role their library plays in local economic development, especially when it comes to marginalized populations in their community." 
Congratulations to the finalists on successful pitches! 
Final Rankings: 
1st Place ($4,000):  
Hillary Peppers, St. Louis County Library (MO) 
"Pitch Perfect: Empowering Encore Entrepreneurs" 
2nd Place ($2,500) & Audience Choice award ($1,000): 
Karly Feinberg, Baltimore County Public Library (MD) 
"Clean Start: Supporting the Reentry Community" 
3rd Place ($1,500): 
Jennifer Byrnes, Central Library of Rochester & Monroe County (NY) 
"The Accidental Cannabis Czar: Helping Patrons Navigate the Legal Cannabis Industry" 
4th & 5th Place (tied- $500): 
Matt McNally, Las Vegas-Clark County Library District (NV) 
"Teen Tycoons" 
Emily Tobin, West Bloomfield Township Public Library (MI) 
"Community Business Works" 
---
Tags: ELCPitchCompetition, EntrepreneurshipandLibrariesConference