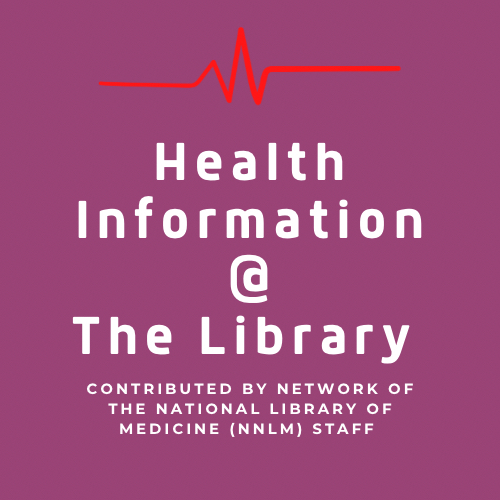 Bridging the digital divide is one of the Network of the National Library of Medicine's (NNLM) national initiatives. Per the NNLM website, "[t]he goal of this national initiative is to promote technology and digital equity, digital literacy, and telehealth through long-term partnerships and collaborations that will bring access to online health information to communities across the United States."
Public libraries are foundational partners in the digital infrastructure of communities nationwide. They are also an important part of the NNLM's national membership base and user community. Public library workers have been active participants in the work of the NNLM Telehealth Interest Group, whose efforts we feature in this month's column.
The NNLM Telehealth Interest Group launched in 2021 in recognition of the fact that the COVID-19 pandemic accelerated the use of telehealth services, which increased access to care for some while also exposing persistent divides in both digital and health equity. NNLM saw a clear opportunity to support library and other health information workers in understanding the potential role of their organizations in the broader digital health landscape. In June 2023, the Telehealth Interest Group launched a free, national online course called Telehealth 101: What Libraries Need to Know. The objectives of this course are for participants to:
Recognize the different approaches/models libraries may use to provide telehealth services;
Identify infrastructure-related resources available to libraries interested in providing telehealth services (i.e., partnerships; physical space; technology and connectivity; funding; etc.);
Understand the role of the library in supporting digital skills training for telehealth; and
Explore privacy and policy considerations for offering telehealth services within libraries.
Since that time, 88 information professionals from public libraries, academic libraries, health science libraries, hospital libraries and other stakeholder organizations have participated the course. We've all benefited from the generous knowledge of library telehealth pioneers like the Pottsboro Area Library in Texas (featured in this video from NNLM),  Delaware Libraries #GetConnectedDE initiative, and Hawai'i State Public Library's strategic telehealth collaboration. We've highlighted emerging research about the telehealth infrastructure capabilities of libraries in Virginia. We've learned about programs like Libraries Health Connect supported by the Maine State Library, and Telehealth in Libraries led by the Idaho Commission for Libraries. We know that there are many other library telehealth programs already operating or preparing to operate and are eager to share learning as it emerges.
NNLM's Telehealth Interest Group is planning a webinar series to continue sharing emerging research and best practices for library workers interested in telehealth. Our first session is scheduled for Thursday, October 12, 2023, and will feature speakers from the National Consortium of Telehealth Resource Centers (NCTRC). NCTRC describes itself as "a collaborative of 12 regional and 2 national Telehealth Resource Centers committed to implementing telehealth programs for rural and underserved communities. Funded by the U.S. Department of Health and Human Services and Health Resources and Services Administration, we provide timely and accurate information on telehealth across the nation."
Experts from the NCTRC have collaborated with libraries and other community anchor institutions on several telehealth projects. Webinar attendees will learn more about resources available from NCTRC; how to identify the Telehealth Resource Center (TRC) serving their community; and strategies for successful collaborations between libraries and TRCs. Registration is currently available at NNLM.gov. For those who are interested in a sneak peek about NCTRC, check out this webinar recording about Innovative Models of Telehealth Access Points (including libraries!)
We will offer additional webinars in this series through the spring of 2024. We also plan to offer our online class (Telehealth 101: What Libraries Need to Know) again after January 2024. For updates on these and other free learning opportunities, be sure to join the NNLM Regional Medical Library serving your community. Membership is free, and the best way to stay connected to free training, funding and outreach resources from NNLM. You can also stay up-to-date on free training opportunities via the NNLM available classes list, or event calendar.
---
Tags: digitaldivide, healthinformationatthelibrary, NNLM, nnlmtelehealth, telehealth