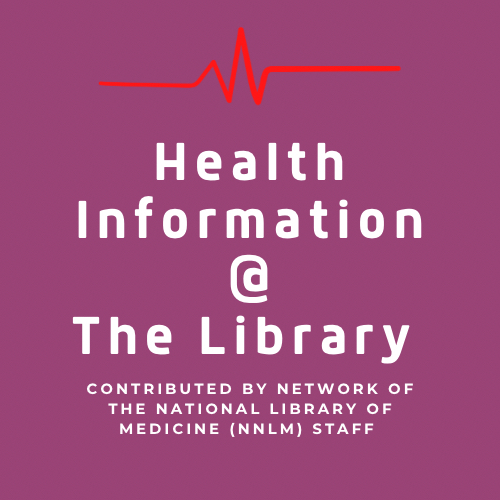 In our welcome column, we gave a brief overview of the Medical Library Association's Consumer Health Information Specialization (CHIS) and how it will provide you with the skills and knowledge to gain the expertise needed to provide health information to library users. The first competency for CHIS is "Know the Community." How can you provide health information to your library users as an information professional?
Knowing the Community
Even though many of us are part of the community that we work in, there is still some information that we need to gather to provide the best resources to the communities that we support. One of the ways to know the community is by gathering demographic information.   Demographics is defined in the Merriam-Webster Online Dictionary as "the statistical characteristics of human populations (such as age or income) used especially to identify markets." Demographics include age, race, ethnicity, gender, marital status, income, education, and employment. Accessing demographic information will lead you to understand who is in your community. This information will lead you on the journey of gathering data about health issues so that you can help support the specific needs of your community. By collecting data about different demographic groups, such as age, gender, ethnicity, socioeconomic status, and geographic location, we gain valuable insights into the unique health challenges faced by diverse populations.
Health Issues in the Community
Once you know the demographic information of the community, then you can begin to discover the health issues in your community. The community's health directly impacts its residents' well-being and quality of life. By focusing on health concerns within the community, we can create a safer and more nurturing environment for everyone. The library can be part of targeted efforts to tackle prevalent health challenges like chronic diseases, mental health issues, and infectious diseases. Moreover, prioritizing health issues encourages a sense of solidarity and care among community members, fostering collective responsibility for each other's well-being. This is why NNLM invests in promoting health education and information which can pave the way for a healthier and happier community where individuals can thrive and achieve their full potential. By recognizing the importance of health issues in our community and working together to address them, we create a more holistic society for generations to come.
Diverse Users & Population
The next phase of knowing your community is understanding diverse health needs, enabling you to offer various resources that promote health literacy and empowerment.The library can bridge language and knowledge gaps by providing multilingual materials, resources in various formats, and information tailored to different cultural perspectives, ensuring that all community members have access to essential health information.
Libraries play a vital role in promoting community well-being, and their understanding of the health needs of diverse populations is of utmost importance. Many people trust us to be accessible institutions, and libraries are valuable hubs for information, education, and resources. By comprehending the unique health challenges faced by diverse communities, libraries can curate culturally relevant health materials, programs, and services that cater to the specific needs of their users.
Cultural Competency & Cultural Humility
Understanding the needs of the different community groups within the larger community is vital for being culturally competent. There are various definitions and interpretations of cultural competence. Essentially, it means you understand, respect, and respond to the unique cultural beliefs, backgrounds, and experiences of communities and individuals who differ from yours. Cultural competency is essential when you have to make decisions on what resources benefit the community. Knowing the cultural traditions, norms, and ways of the people in your community is helpful; however, you have to lean on cultural humility because people are nuanced.Everyone does not fit neatly into boxes; many people are outside their cultural lines.There's a growing movement to support cultural competence by incorporating aspects of cultural humility. Cultural humility is based on three pillars focused on reserving judgment. Both ideas incorporate self-reflection and a willingness to learn and grow about the cultural identities of others.
Three Pillars of Cultural Humility
Lifelong learning and critical self-reflection: This means we are flexible enough to assess the cultural dimensions of each individual and humble enough to say, "We don't know" when we don't know. Doing so can help us let go of stereotypes or biases.
Recognize and challenge power imbalances: This principle outlines inequities, not just between the control providers or authoritative figures over others, but also the social inequities that create disparities in health among populations.
Institutional accountability: Here, we emphasize that cultural humility doesn't exist just at an individual level, but these same principles and ideas should be reflected and emphasized at an institutional level.
If you want to learn about ways to find demographic information, information about the health issues in your community, information about your community's specific needs, and how to support diverse users and populations, then you should take one of our NNLM courses. This column highlighted some of the content covered in module 1 of the NNLM course CHIS on Demand which is asynchronous, so you can take five independent one-hour learning modules that cover the basics of providing consumer health information in libraries and organizations. Also, you can earn up to 5 hours of continuing education credit towards the CHIS. This course will discuss all five core competencies you need to achieve CHIS Level 1.
---
Tags: chis, consumerhealthinformationspecialization, consumerhealthinformatioservices, healthinformationatthelibrary