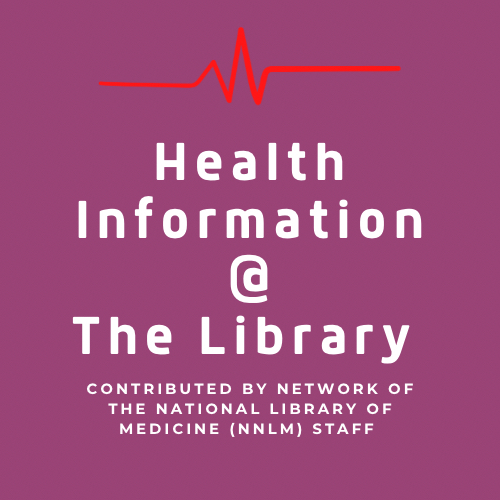 Before we begin this article, let us imagine a scenario. You are prescribed medicine by your healthcare provider, you follow the guide on how to pick it up from the pharmacy, and then you're on your way home with the newly acquired medication. You take the medication as directed on the pharmacy label day by day and feel better. In the end, you notice that there is still medication left in the bottle, do you know how to properly dispose of these? According to the Center for Disease Control and Prevention (CDC) many substances both illegal and legal, have the potential for misuse (CDC, n.d.). Disposing of medicines safely prevents others from using them accidentally or misusing drugs not prescribed to them. It also helps to prevent harmful residues from getting into the environment (MedlinePlus, 2022).
Having unused or expired prescription or over-the-counter (OTC) medicines at home is not something new or uncommon. Leaving expired prescriptions and OTC medicines at home can increase the potential for misuse either by yourself or others. You may be asking yourself, "When should I dispose of medicines?" This section will discuss resources on when and how to dispose of medicines safely. First, we will dive into MedlinePlus, a service of the National Library of Medicine (NLM), which offers a short guide on unused medicines. According to the guide, you should get rid of medicines when:
● Your prescription is changed but you still have some medicine left.
● You feel better and your provider says you should stop taking the medicine.
● OTC medicines that you no longer need.
● Medicines are past their expiration dates.
Medicines that are past their expiration date may not be as effective or could be dangerous to take due to changes in the ingredients (Medline Plus, 2022). These drugs could also be misused accidentally or intentionally by others in your home. Before taking any medication, always read the label first for directions on intended use and expiration date to avoid misuse.
Role of Public Libraries
Now that we know about the potential misuse of prescription drugs in your home, you may be asking "How can my library get involved?" Libraries can engage with their communities and patrons by developing programs on safe drug disposal. Library programs can include: assisting local law enforcement or public health departments by giving an educational presentation, creating book displays, and printing educational flyers on safe ways to dispose of drugs. Libraries can also share information on drug disposal sites in your community. Prescription drug disposal programs are a great way to increase health literacy, reduce misuse, and collaborate with partners such as local law enforcement or public health departments.
Pharmacy
Sometimes a medicine may have disposal instructions on its label or informational guide. If not, your local pharmacist may be able to help. In addition to offering advice, retail pharmacies like CVS, Rite Aid, and Walgreens along with hospitals may offer on-site medicine drop-off boxes, mail back programs and other ways to help you safely dispose of unused medicines. The Drug Enforcement Agency (DEA) website has a list of authorized drug collection sites in your community.
National Prescription Drug Take Back Day
You may also want to check if there is a drug-take-back program happening in your community. Drug-take-back programs safely dispose of medicines by burning them (MedlinePlus, 2022). The Drug Enforcement Agency (DEA) hosts the National Prescription Drug Take Back Day in April and October each year. The program offers anonymous disposal of unneeded drugs at over 4,000 locations. The aim is to provide a safe, convenient, and responsible means of disposing of prescription drugs, while also educating the general public about the potential for abuse of medications. In April 2023, this program was responsible for collecting 663,725 lbs. (332 tons) of drug at 4,955 collection sites located in 49 states (Drug Enforcement Agency, 2023).
It is important to know where to safely dispose of these drugs before potential misuse occurs. Typically law enforcement agencies host disposal locations, but the library may be a less intimidating option. You can learn more about partnering with your local law enforcement agency to set up a collection site at your library by visiting the DEA for a list of law enforcement agencies that are participating in the National Prescription Drug Take Back Day. You can also contact your local public health department for more information on Prescription Drug Take Back programs in your area. This could be a great way to partner with organizations in your community and educate your patrons. National Prescription Drug Take Back Day runs on October 28, 2023, from 10 AM – 2 PM. How will your library participate?
Public libraries can provide accurate, high quality healthcare information about the misuse of prescription and over the counter drugs to your patrons. Libraries can also promote local and national programs, such as the National Take Back Days that encourage the safe disposal of these drugs in your community.
This article was written by the Substance Use Disorder Working Group of the Network of the National Library of Medicine (NNLM). The SUD Working Group explores a variety of health topics and their connection with substance use disorder. Visit the Substance Use Disorder Subject Guide for more information on resources and webinars on substance use disorder that you can use in your library. The NNLM is dedicated to making accurate health information available through libraries and helping those in your community lead healthier lives.
Resources
• Centers for Disease Control and Prevention. Alcohol and Substance Misuse. Atlanta, GA: CDC; 2008 [reviewed 2018 Feb 1; cited 2023 Sept 18]. Available from: https://www.cdc.gov/workplacehealthpromotion/health-strategies/substance-misuse/index.html
• Drug Enforcement Agency. Take Back Day. Springfield, VA: DEA; 2018 [reviewed 2018 Feb1: cited 2023 Sept. 15]. Available from: https://www.dea.gov/takebackday#results
• MedlinePlus [Internet]. How and when to get rid of unused medicines; Bethesda (MD): National Library of Medicine (US); [updated 2020 Jun 24; reviewed 2022 Oct 10; cited 2023 Sept 18]; [about 5 p.]. Available from: https://medlineplus.gov/ency/patientinstructions/000943.htm
NNLM Substance Use Disorder Working Group members: Chavis, Health Literacy Librarian, Brandon Kennedy, Health Information Strategist, Dana Abbey, Engagement Specialist, Jessica Kilham, Associate Director, Kathy Downing, Digital Library Coordinator
---