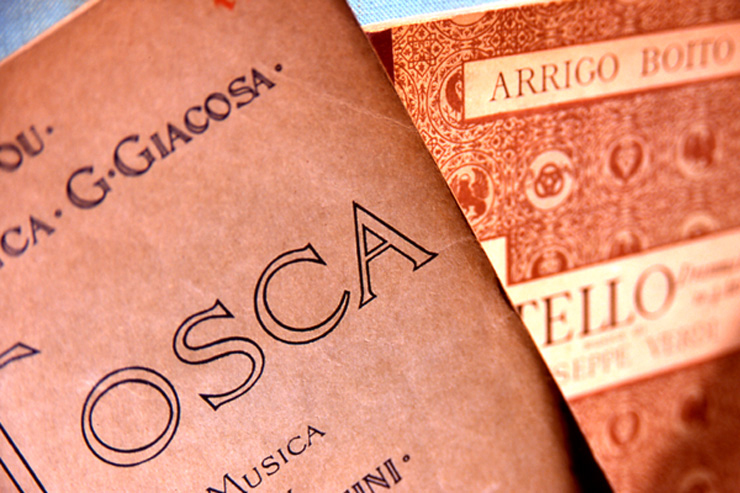 Theater and opera programs are a great way to provide the right mix of entertainment and learning in public libraries. These types of programs can help reach new users and  also connect with the local performing arts community and related organizations. Collections and services can benefit, with an overall impact on the library's profile. Program formats can vary a lot. They can have the somewhat intimate atmosphere of reading groups, like in Rome, where two public library locations developed two similar programs, called Invito all'opera (at Renato Nicolini library) and Il circolo del teatro (at Guglielmo Marconi library).
The "circolo del teatro" – the "circle of theater" – is a small group of theater lovers which meet two or three times a a month to discuss upcoming shows, generally before (as a preparation) and afterwards (for comments and discussion). The members choose the shows and a calendar is scheduled in advance for the period October-May. The circle invites directors and actors for talks and of course the lively scene of a capital city with more than 70 theater venues helps a lot. The meetings are lead and moderated by a passionate expert, Paolo Albani, who launched the idea three years ago. "He wanted to propose his idea of a school for the audience: the more you know about the show […] the better you enjoy it[1]," Marina Girardet, head of the Guglielmo Marconi branch says. Other activities include watching videos of performances or guided listening, as in the Invito all'opera program.
On a larger scale, Toronto Public Library combines performance and lectures, in partnership with the Canadian Opera Company and the Stratford Festival. A popular program series is called On Stage. Lectures discuss upcoming shows and often include a short performance. A lot of work is necessary to establish relationships, but also to organize and test technical details. One of the challenges is "finding the right space," Paul Trumphour, Access and Information Manager of the Toronto Reference Library, explains. "It has to be large enough to accommodate a sizable audience and it must be acoustically appropriate so that people can hear the performance and speakers[2]."In addition to these programs, which appeal to older adults, Toronto Public Library also dedicates a library club for kids (ages 7-12) based on Shakespeare's plays.
But libraries can also be the space where plays are written (workshops) or held, even in complete silence, with participants listening through headphones (yes, as in the "silent disco.") Take, for example the case of The Quiet Volume by Tim Etchells and Ant Hampton, a piece of audio-theater held in several London libraries in 2011. Natasha Tripney, in her review on the Guardian theater blog, suggested further investigation of  the relationship between libraries and theater – their affinity in terms of social role and places of gathering – and the idea of library theaters. What are we waiting for?
1. E-mail to author (03/26/2013)
2. E-mail to author (03/26/2013)
---