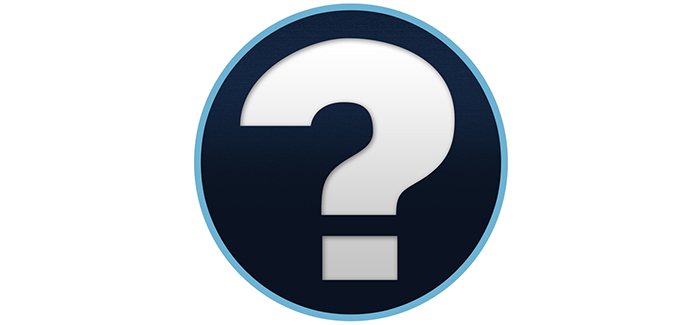 I began my New Year's resolution to "quit Google" soon after the New Year's holiday. Faithfully sitting at the Info Desk waiting for the next patron to approach or call on the phone. I knew in the back of my mind that I was committed to using our robust and highly accurate databases in 2014 – instead of Google. The lazy urge to simply type google.com was at least going to end while on the clock. But old habits linger, and sure enough I found myself headed there almost immediately. Without even really thinking about it! Now every good public librarian uses their library catalog more than any other resource, but what are the other tools that they are using on a daily basis? How accurate are these sources? Since most patrons will not return to complain if you give them inaccurate information, your conscience is your biggest motivator as a reference librarian for dispensing accurate information. This was partly my motivation for quitting Google.
I can hear the patron now, even as I type this article. The deep breathing through the phone, the anticipation for the answer he needs now; as in five minutes ago, as in – why are you not responding yet?! And I feel the pull – the urge to use the old standby. To just Google it already! No need for those old school databases they taught you about in library school. The ones you swore you were going to use and master forever. The curmudgeonly caller has asked for a toll free number to an obscure company in North Carolina that manufactures carpet for RV trailers. I have already tried YP.com and struck out, knowing that getting to Reference USA will take several more clicks to be accessed through the library website. Yet, I held strong and eventually found the number through Reference USA instead of Google.
The addiction to Google is similar to what Kramer (on Seinfeld) had with his Kenny Roger's chicken. He knows that neon sign blinking and buzzing keeps him up at night. Yet that chicken is too much for him and Newman to resist. All they have to do is walk right across the street and they will have almost instant satisfaction. Just like we know that Google is so quick and convenient, and right there at our fingertips.
Yet are they not storing our search data, and possibly selling it? They even assist the government by sometimes handing over user information. However, I quit Google for less philosophical reasons. I wanted – and needed – a New Year's challenge. I certainly at times feel guilty for trying to hook the patrons on our electronic databases, when I know I am not using them enough myself. On January 1, 2014, I quit Google, and began a new love affair with my library's databases.
To date I have found that my Google-less resolution has made me a better librarian by increasing my knowledge of our library's databases. I have also been able to locate several new sources for information that are much more accurate. Along with that, I am now more invested in helping our patrons become familiar with the library website. Starting soon, I will be teaching library website training. My aim is to continue assisting patrons to be more self-sufficient while increasing traffic to our site. The databases I have found most useful so far are Reference USA, Gale Virtual Reference Library, NoveList Plus, and InfoTrac. It is still early in the year, but I am motivated to continue challenging myself as a public service librarian by strengthening old skills and learning new ones.
---
Tags: library databases, not using google, reference questions