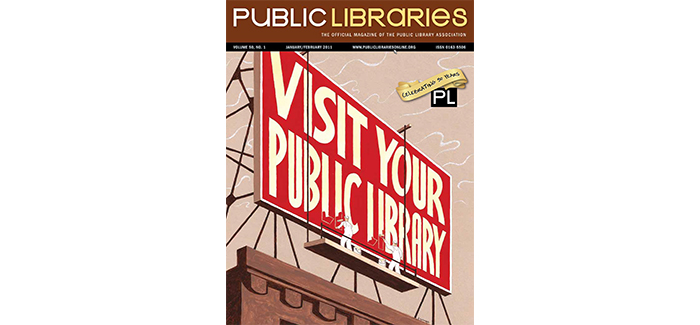 National Library Week is April 13-19, 2014 and is being sponsored by the American Library Association. I was very fortunate as a kid that my parents took me to the public library very often. I also have vivid memories of my school libraries and our church library. Libraries are extremely important to the development of children, and provide a safe environment where they can learn and explore their developing ideas. I know that I would not be who I am now without all of the opportunities I had as a kid visiting my local library.
I grew up just outside of Detroit in two places. Up until 4th grade I lived in Canton, where I played soccer, went to a local school, and my parents took me to the massive brick Canton Public Library. From 4th grade until graduation from high school, I spent much time in the Southfield Public Library on Evergreen Road at the Civic Center complex. The 3-story library I visited as a kid is not the library that the city uses today—which I have to admit, is a bit disappointing since I can no longer visit for a trip down nostalgia lane. I vividly remember climbing the wide concrete steps up to the entranceway and seeing the circulation desk directly inside of the front doors. To the right were the winding stairs that led to the upstairs children's room. On the main floor were the fiction books, paperbacks, a very small YA area, and the magazines. To this day, I could take you directly to my favorite authors at the time, like Tom Clancy and Stephen King.
Long wide stairs led down to the bottom floor, which housed the non-fiction section, study rooms, microfilm, and the reference librarians. I would have never imagined one day becoming one of those reference librarians, yet they certainly helped me with many of my school research projects. Before the 1990s, a major part of the lower level was occupied by the massive card catalog. I do not remember the transition to the electronic version, but do recall mastering the use of the computer catalog to find books in the library. I also remember that even though this newer electronic catalog existed I would still ask the librarians for assistance finding materials from time to time.
I spent many hours down there looking at books on swamps and deserts, the War in Vietnam, national parks, art, pretty much anything that piqued my curiosity. My imagination could be fueled by the images, ideas, and vast amount of information housed in that enormous library. Childhood has a way of permanently shaping who you are as an adult, and it makes sense that I now dedicate so much time to libraries as both an employee and as an advocate. My wish is that every kid would have a library story to tell when they are older and that there would be a library available for every kid. Currently this does not seem as possible as it once was, but that just means we have to find new and better ways of defending libraries.
---