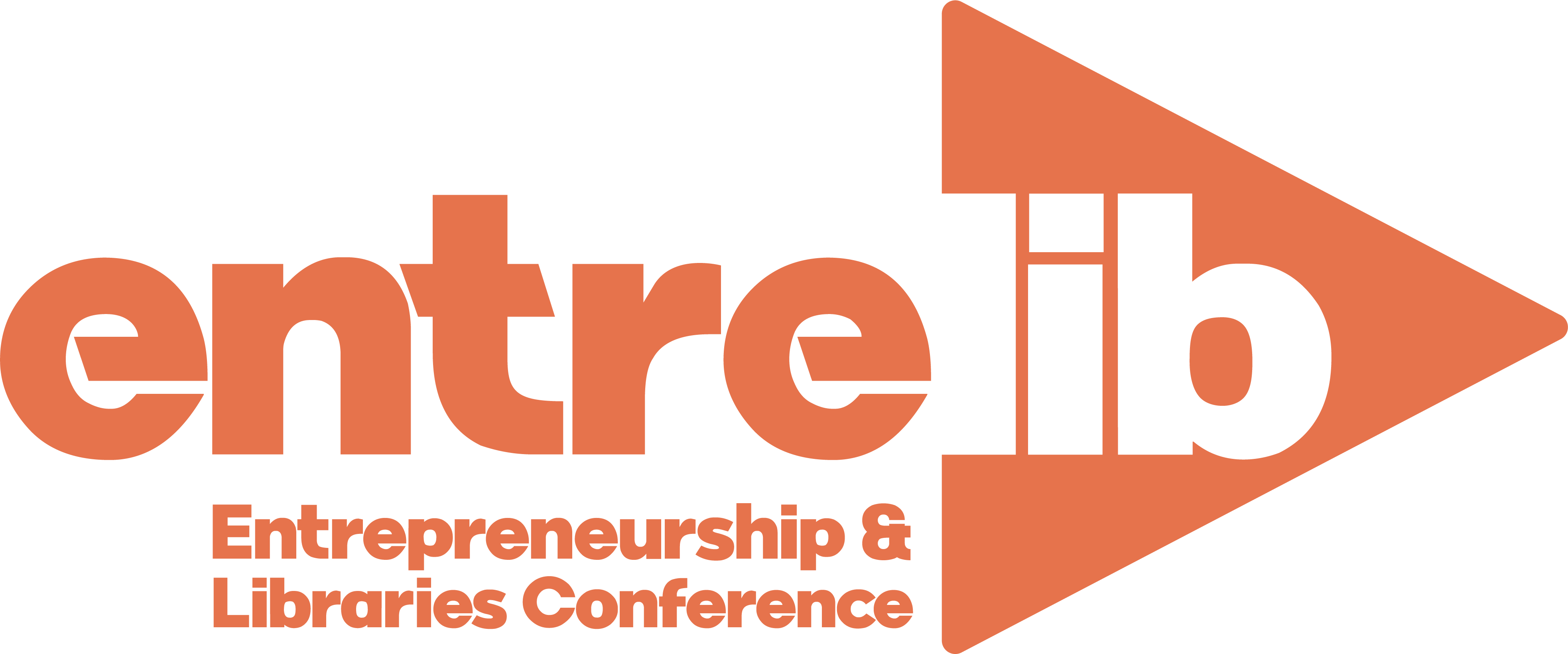 Do you have an idea for how your library could contribute to local job creation, entrepreneurship, and nonprofits — but you could use a little funding to get started? Mark your calendars for May 4, 2023, and pitch your idea at the upcoming Entrepreneurship & Libraries Conference (ELC) Pitch Competition!
ALA's Libraries Build Business and EBSCO are teaming up to co-sponsor the third annual ELC Pitch Competition, with $10,000 in prizes up for grabs! Submissions are now open through March 24th. The five winners will receive free pitch consulting with consultant Jenn Hensel of ElePitch prior to pitch day as well as free peer mentoring from library colleagues to help develop their program post-competition.
The prizes are as follows:


1st place: $4,000
2nd place: $2,500
3rd place: $1,500
4th & 5th place (tie): $500
Audience choice award: $1,000 (added to that library's prize)
An essential component of success for entrepreneurs is an entrepreneurial mindset – a set of skills that help people see and make the most of opportunities, learn from setbacks, and succeed in their endeavors, including critical thinking, creativity, and strong communication. Navigating risks and challenges and being open to feedback and rejection are also key to success.
To get started, a new business idea needs funding, and to get funding, you often need buy-in from your community or investors in the field. This means effectively communicating your idea and your goals to build support. A business pitch is a hallmark of any startup entrepreneur's experience. Budding or aspiring entrepreneurs pitch their idea to investors to get funding, or to potential customers who would pay for your product or service to build a customer base, building enthusiasm about the business idea and confidence in its success.
In that spirit, adopt the entrepreneurial mindset for yourself, and pitch a library program, service, or resource that supports local economic development to a panel of judges and the audience at the ELC Pitch Competition!
To get in front of the judges and compete for prizes, submit a pitch. Public, school, special, and academic libraries from the United States and Canada are encouraged to apply. The focus of the competition is how a library can support local economic development, job hunters, workforce development, entrepreneurs, nonprofits, and/or small businesses. For 2023, the ELC is particularly interested in pitches that focus on local equity issues or marginalized populations and communities.
Key dates:
February 15: Submissions open
February 16: "Pitch perfect" workshop (3-4:15pm Eastern via Zoom)
March 24: Submissions deadline
April 3: "Top five" libraries notified & connected with ELC pitch consultant Jenn Hensel for free consulting
May 4: Pitch competition (3-5pm Eastern via Zoom, open to all)
Check out the Pitch Workshop recording for strategies and inspiration in building your perfect pitch: considering your goals, perfecting your script, and presenting your ideas with confidence and enthusiasm. Consult the Libraries Build Business Playbook, a free resource collaboratively developed by 13 public libraries from around the United States, for promising practices and advice on building a quality program.
Beyond the competition and the potential to fund your business community, the Pitch Competition is an opportunity to meet other like-minded library workers interested in innovation, entrepreneurship, and economic development. Your pitch and your feedback will inspire others, and the goal is to stay connected as we learn and grow together. Regardless of the outcome of the competition, libraries can collaborate to cultivate ideas, share feedback, and improve their programs to the benefit of their business communities.
Check out the ELC webpage for more information, including policies and details about the mentoring program. Stay tuned for registration information to attend the Competition on May 4th! Please reach out to any of the co-chairs for more information as you formulate your pitch.
---
Tags: ELCPitchCompetition, EntrepreneurshipandLibrariesConference, LibrariesBuildBusiness